Contact Supplier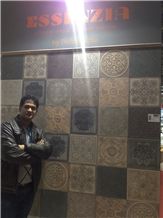 Company Name:
BAGAYAT ENTERPRISES
Business Type:
Natural Stone
Main Products:
Flexible Thin Slate Veneer, Indian Sandstone Paving Slabs , Indian Limestone Paving Slabs, Slate Ledge Stone Panels, Sandstone Pebbles, Indian Marbles
Verification Type:

4YR

Bagayat Enterprises brings to you a stunning range of exquisite natural stones from India. We are manufacturer & exporter of Indian Granite, Marble, Sandstone, Slate, Quartzite, Limestone products & Stone Artifacts.
Our products are available in lively colors and unique texture and are processed for both interior as well as exterior applications. With the voluminous experience, we have acknowledged the industry needs and served our clients that have earned us appreciation through our commitment towards excellence.
We are customer focused and ensures high quality standards to meet ever growing demand of stone industry across the globe. Our fabrication facilities are equipped to provide customers various finishes depending on requirements of their projects. We enjoy strong hold in domestic market and with overwhelming response from International clients we look forward to excel in international market arena as well.
Onsite Check
The supplier's company certificate has been verified by StoneContact.Com.

Verified Supplier
International Name
Local Company Name
Company Establish Date
Business License
Trade License
Existence Image